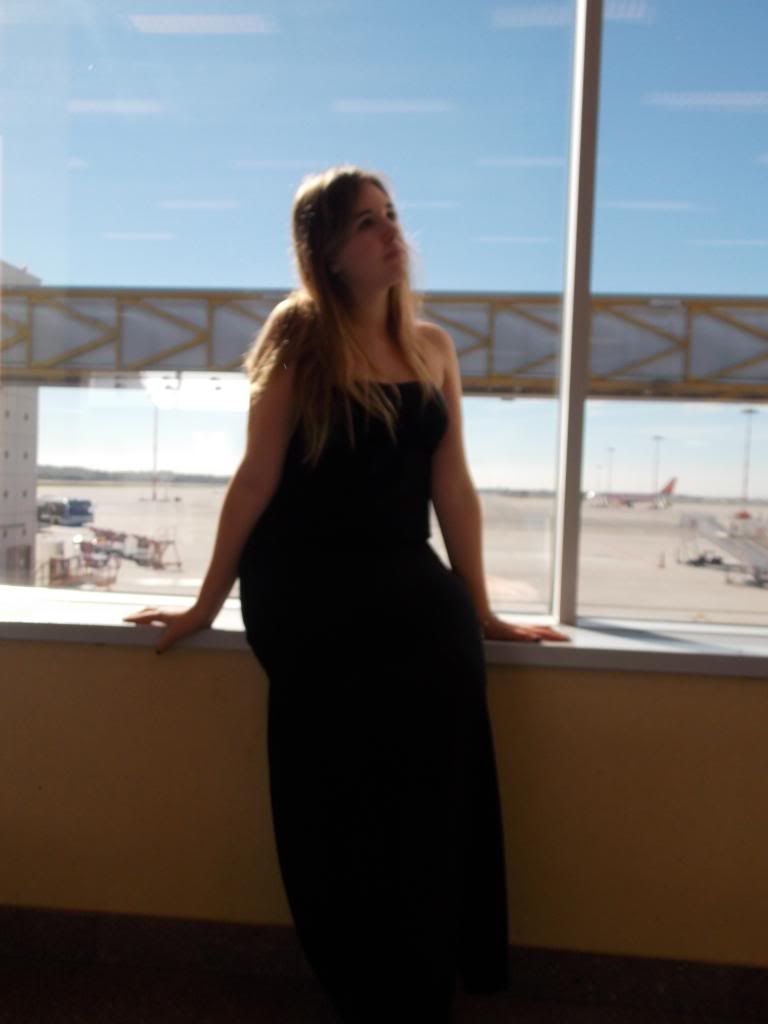 I know I've always been a lucky girl because, thanks to my father's job (he's a manager so he travels a lot), I had the chance to visit very important cities many times, like Paris. I know very well the capital of France, but everytime I go there I fall in love of new little things I didn't notice in the visit before. I think about Paris so often when I'm at home, so, when I was close to turn 20 and I wanted to have a different birthday, I planned a trip there (and to Disneyland of course!) with two of my closest friend: Ila and Ludo. It was the first time for them in Paris and a dream come true!
In the first picture I'm at MXP ready to fly to Charles De Gaulle ;)
So di essere stata una ragazza fortunata perchè, grazie al lavoro di mio padre (è un manager quindi viaggia molto), ho avuto la possibilità di visitare città importanti molto volte, come Parigi. Conosco la capitale della Francia molto bene, ma ogni volta che ci vado mi innamoro di nuove piccole cose che non avevo notato la volta prima. Penso spesso a Parigi quando sono a casa, quindi, quando stavo per compiere 20 anni e volevo passare un compleanno diverso dal solito, ho prenotato per un viaggio qui (e ovviamente anche a Disneyland!) con due delle mie più care amiche Ila e Ludo. Per loro era la prima volta e un sogno che è diventato realtà!
Nella prima foto sono a Malpensa in attesa di volare a Charles De Gaulle ;)