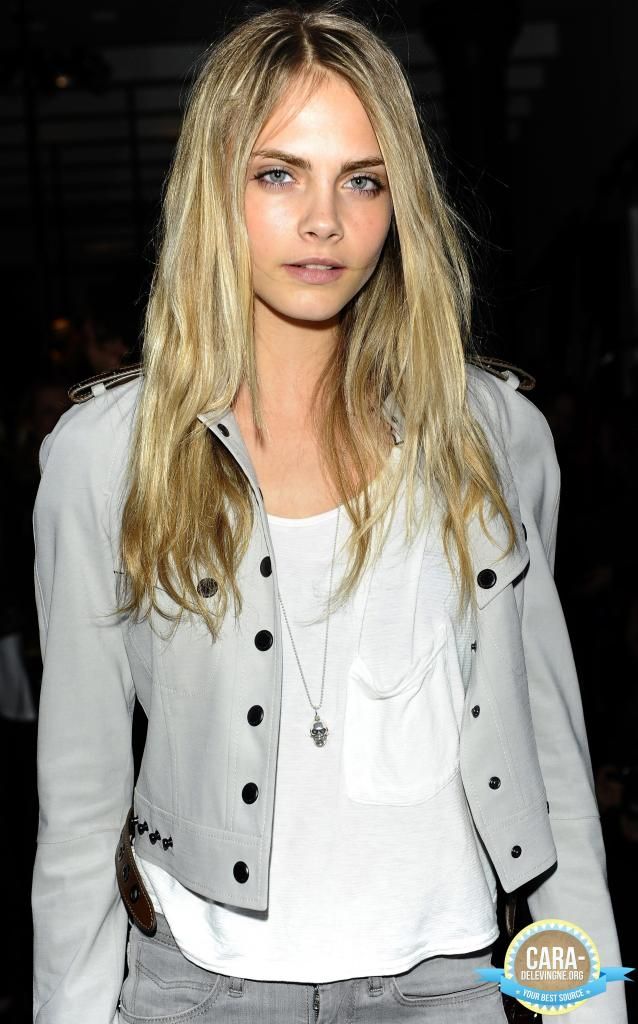 Very last fashion icon, but well if you're a fan of my fashion icon column, don't worry cause I do have a lot of style crushes so I'm gonna post something about them! :)
Anyway, let's get back to the beautiful girl in the photo, Cara Delevigne. She's a model so you can easily tell me 'it's her job to be a fashion icon!' without being wrong. But actually the Cara I like the most is the one off runway and photoshoots. The Cara I like is the one who dress superelegant sometimes, most of the time wears casual with a twist and in some amazing days she apparently wears the first things she meets in her wardrobe, but actually she create some messy-perfect outfit I love to the moon and back. Why I love her that much? Because her style pairs perfectly with mine, I can totally describe mine with the same words I used for hers. So here's my last fashion icon gallery, enjoy!
P.S. Follow me on Bloglovin, Instagram and Twitter, if you'll tell me I'll be happy to follow you back!
Ultimissima fashion icon, ma se siete diventati fan di questa mia rubrica, non preoccuppatevi perchèn ho molti style crush che vanno e vengono a cui dedicherò dei post! :)
Comunque, torniamo alla bellissima ragazza nella foto, Cara Delevigne. Essendo una modella potete tranquillamente dirmi 'è il suo lavoro essere una fashion icon!' senza sbagliarvi. ma in realtà la Cara che amo è quella lontana da passerelle e photoshoot. La Cara che amo è quella che a volte veste superelegante, la maggior parte delle volte veste casual con quell'elemento che rende tutto un po' più particolare, e in alcuni fantastici giorni indossa apparentemente le prime cose che trova nell'armadio, ma in realtà crea outfit disordinatissimi e allo stesso tempo perfetti che amo da impazzire. Perchè mi piace così tanto? Perchè il suo stile si accoppia perfettamente al mio, che potrei descrivere esattamente con le stesse parole che ho usato per il suo. Quindi eccovi la mia ultima fashion icon gallery, spero vi piaccia!
P.S. Seguitemi su Bloglovin, Instagram e Twitter, se me lo farete sapere sarò felice di ricambiare!